Welcome to composer Richard Altenbach's website. My passion is to create music that brings voice to your project. I offer superior knowledge and expertise composing expressive music tailored to your specific creative needs for Film, TV, Video Games and more.
With over 25 years of Hollywood experience, I know orchestral music and am an expert in cinematic textures, rich string arrangements, and big realistic orchestral sound which can be delivered on time and on budget!
Contact me to find that voice for your film, video game, or other artistic venture.
UPDATES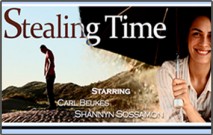 STEALING TIME Richard recently scored this dramatic feature film from South Africa directed by Oscar-nominated director, Darrell Roodt. Losing Love – movie theme song Montage of moments of joy, funeral, reunion, etc. Opening - fade in from Lana DelRey's VideoGames